About

Lucknow Service Centre Inc was established in 2007 by Shane McDougall. LSC offers computer diagnostics, alignments, diesel repair, safety inspections and maintenance to all makes and models and is proud to be a NAPA Auto Pro registered repair facility.
Shane was raised on a farm in Lucknow and is proud to provide a service to family, friends & neighbours in his hometown. Shane started his career in 1993 first working on heavy trucks and then as a brake & alignment technician. In 1997 he began working for a local Ford dealership where he continued his education to achieve his Master Technician with diesel certification.
Seeing the need for a full service shop in Lucknow, Shane started LSC from the ground-up, building a 2 bay shop on his home farm in 2007. Over the years, the customer base and LSC team grew so there was a move and expansion to the current location on the north end of Lucknow, allowing them to offer more services to more customers. The mission is to provide customers with confidence, knowing that they have received quality repairs at a fair price. Shane, together with his wife Lana, son Tyler & highly qualified technicians, all take a role in the day to day operation of LSC to ensure all customers feel comfortable & secure with their vehicle repairs.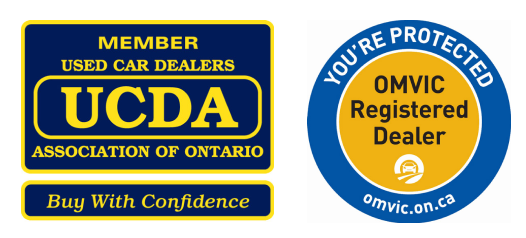 The scope of the business was expanded again in 2019 with the addition of Hillside Auto Sales, a great compliment to the existing business structure. Shane carefully chooses all the vehicles offered for sale to ensure the best quality & reliability that a used car can offer.
Hillside Auto Sales aims to specialize in great used cars, at prices that are set to fit each customers budget. A no pressure sales approach and trustworthy transactions are the only way they know how to do business. Both Lucknow Service Centre & Hillside Auto Sales take the time and care to make sure even the tiniest detail is managed, in every circumstance – There really is no other way.
★ ★ ★ ★ ★
Had our vehicles serviced a few times. Seems like good honest shop. No bs which is refreshing.
★ ★ ★ ★ ★
As always this place buzzzzy but they do good work with a smile and will do for you what thay can they will shuffle to accommodate it's like a trioge team lol Shane and Jackie will take care of you some how.Oh and they can get parts quickly.oh and they are fun as well
★ ★ ★ ★ ★
5 Stars
Chris Vincent
4 years ago
★ ★ ★ ★ ★
Great people. Good prices
★ ★ ★ ★ ★
It's great work and reasonable rates